This write up will have everything you need to know about how to install an AEV snorkel on a 2007 Jeep JKU. And more.
Enjoy.
Step 1. Make sure you called your buddy in Kentucky beforehand and got a gallon of apple pie moonshine (the real moonshine - not that shit in a bottle that comes prepackaged). Got it? Good. Take two healthy snorts and then sit down. You're fucking dizzy at this point and it might hurt you to play with powertools. Look at Mikey in his natural element - holding booze: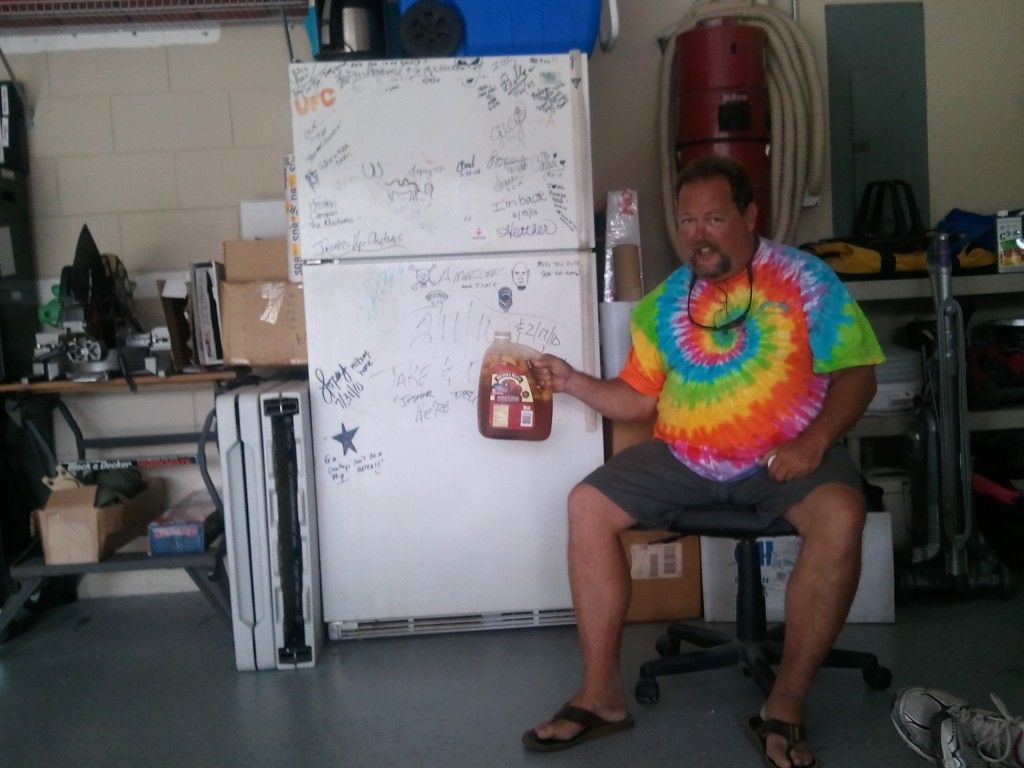 Step 2. Alcohol worn off? Good. Let's get to work. The first thing you want to do is to open the hood all the way. That way you can have a clear work space. More on that later. Notice Jose holding the snorkel up and showing you where it will lay. He is an incredible technician that Mexican.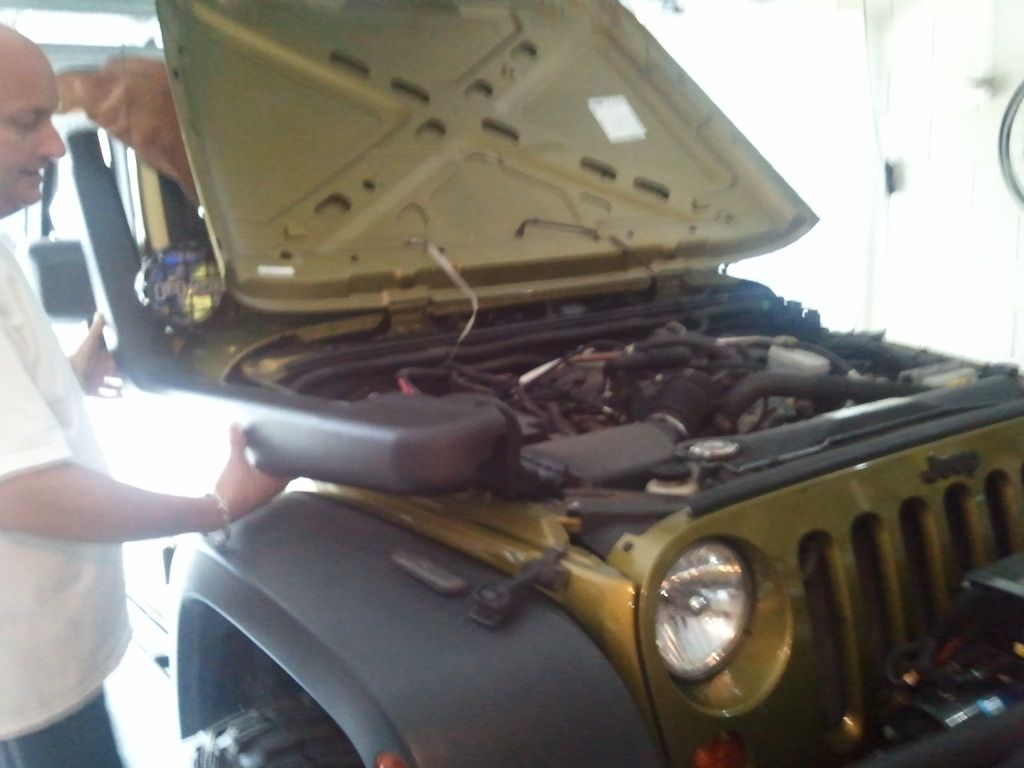 Step 3. If you have tattoos - you need to pose in front of an engine. It was decided a long time ago by the powers that be - that those who have tattoos have skills. Jake has incredible skills as you can tell. I watched him solder two wires together before this pic was taken. It only took him 45 minutes. SKILLS!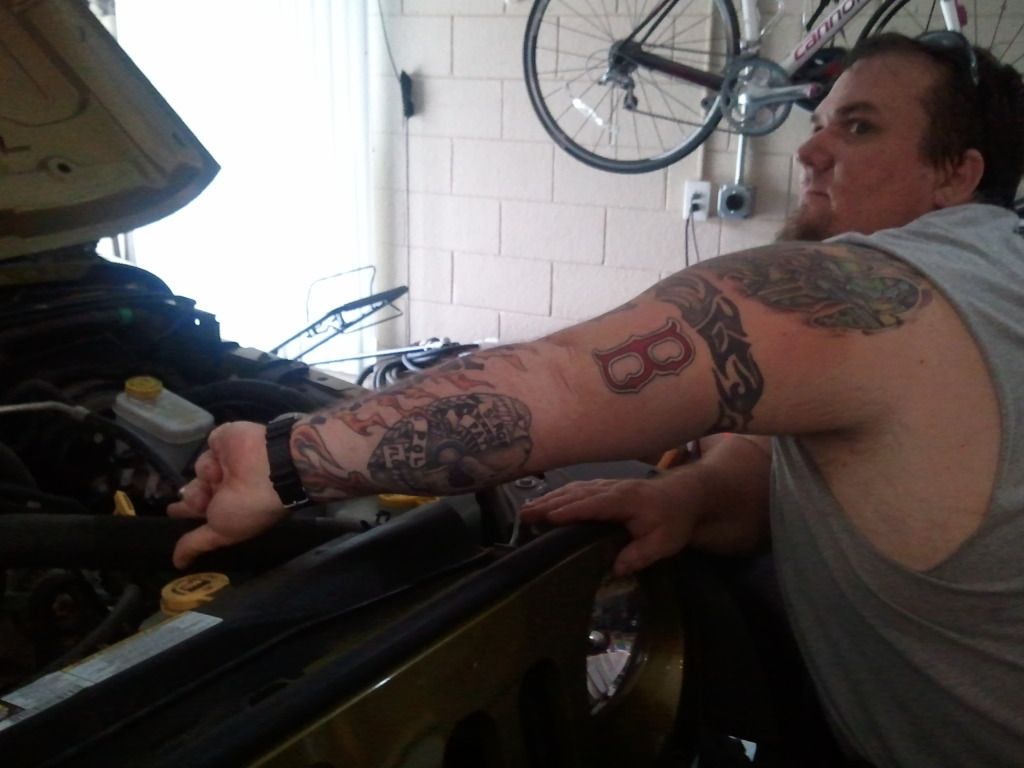 Step 4. Make sure you get a picture of your buddy's burr's nest of a winch. I suppose this winch could look worse - considering it was taken off an LJ that flipped at 55 mph. But seriously (Mike) Able, fix this fucking mess.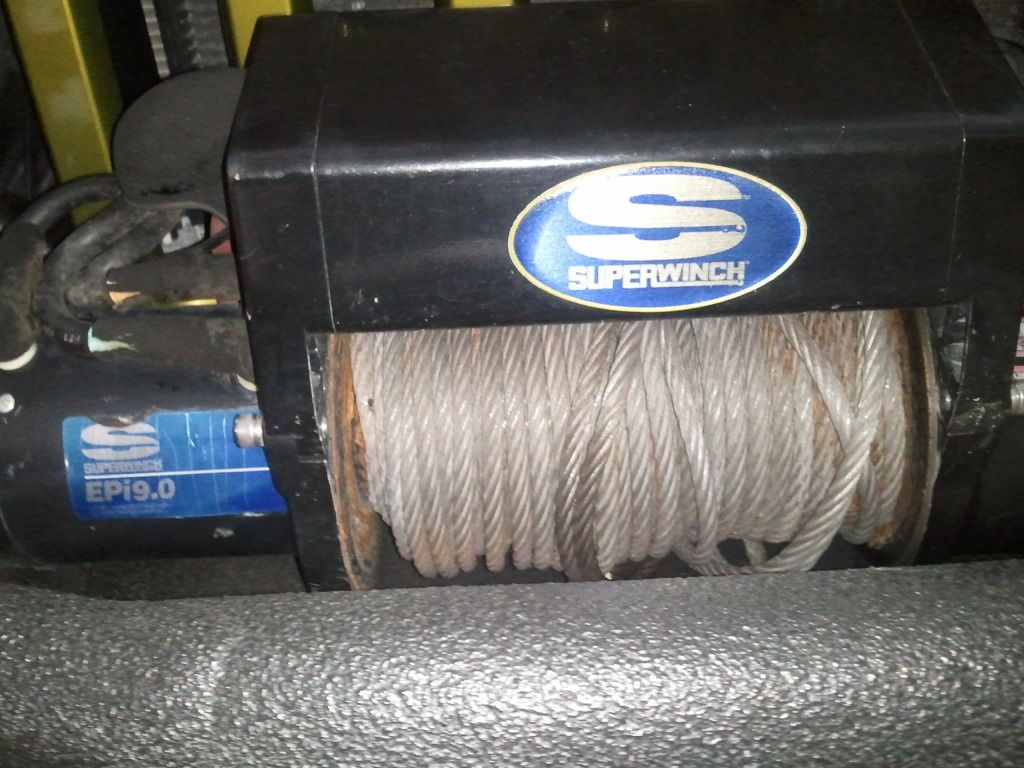 Step 5. Now we get to working. Mikey has such shitty skill - that he literally could not cut out the template accurately. He honestly cut about 1/8th of an inch from the lines that you were supposed to cut on. Accuracy is very overrated in his household. But we did (at least) get some work out of him.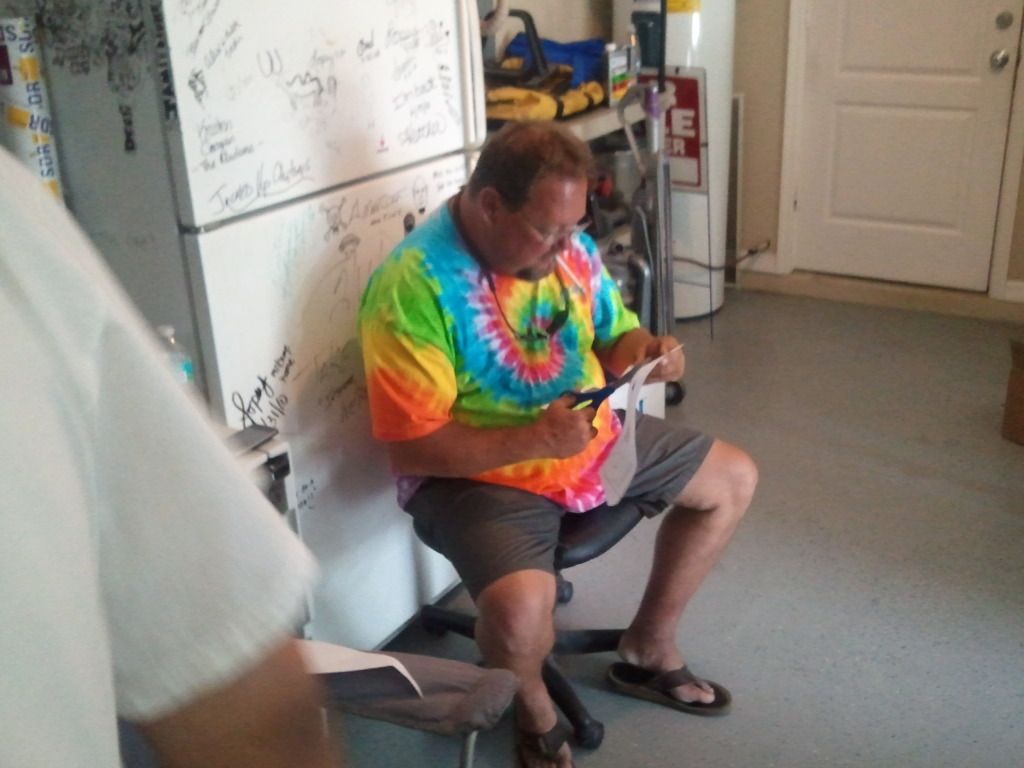 Step 6. There we go dumbass. Fix it.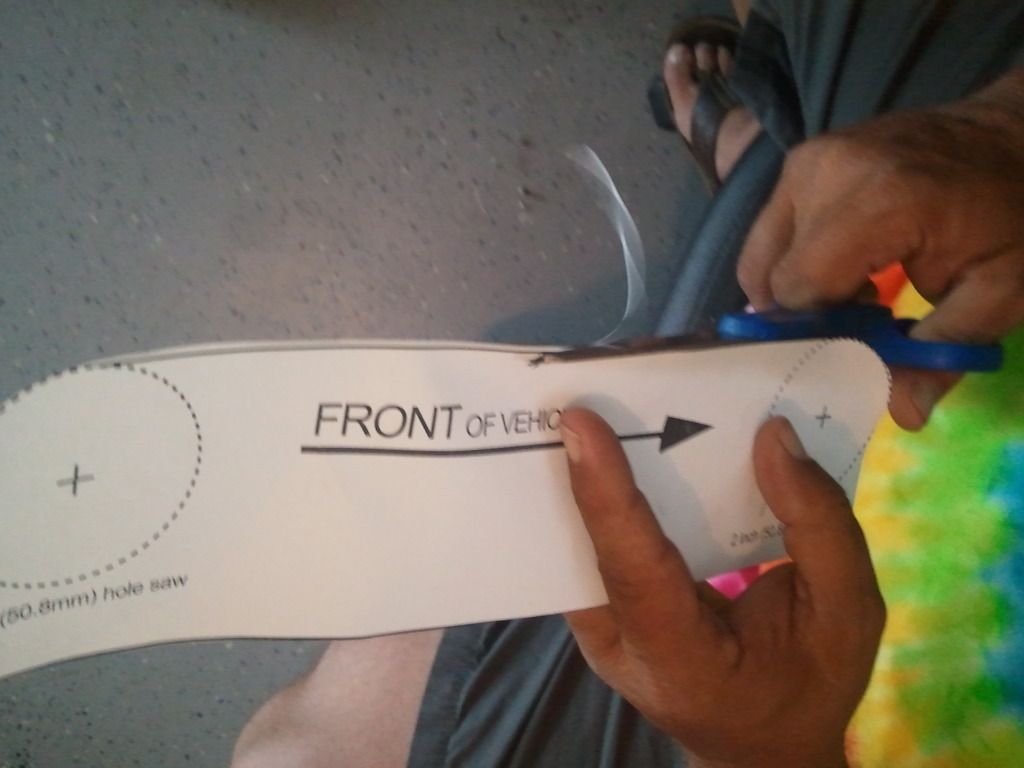 Step 7. After placing the template on the jeep where the instructions told us to - you tape it up and commence to drilling. Make sure you line it up right. The front edge of the template does not abut the hood latch, but the indentation before the latch. READ the instructions. More on that later - I digressed. Oh yeah, notice the hood is back down? We figured out right quick that it's not generally recommended that you open the hood you are about to cut on as far away from you as possible. Turns out (who knew?), that it's easier to cut it when it's right there in front of you.
A tradition in our jeep club is that you cut your own hole when you install your snorkel. UNTIL NOW. I'll say it: Mike Able is a wuss. He made Jose do the cutting.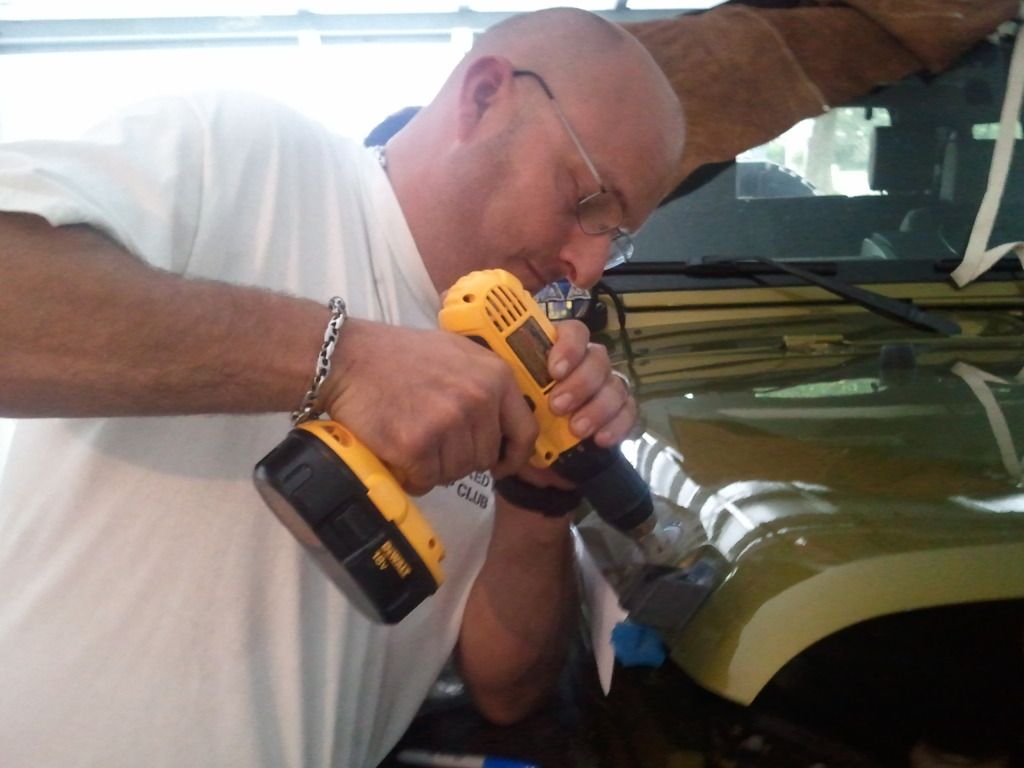 Step 8. There we have it. A nice clean hole betwen the inner and outer walls of the hood. You will have to make two holes and then cut a line connecting each to obtain the shape of the snorkel. Just follow the template. Even idiots like us can pull this off.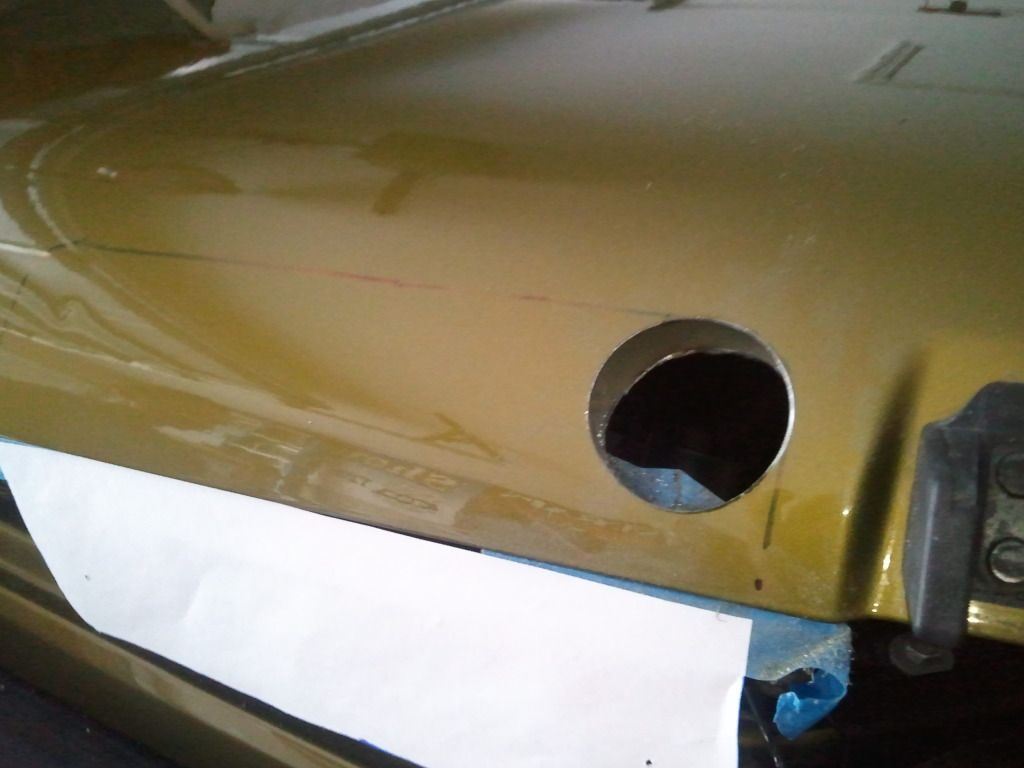 Step 9. There's Jose cutting the second hole (not Mike). You'll notice that, in the back ground, Jake is holding a level on the hood. Why you ask? Because he's trying to distract Jose as he does real work. Jake is just that kind of friend. The kind that will try to fuck up someone cutting on his buddy's Jeep. Enemies? Who needs em.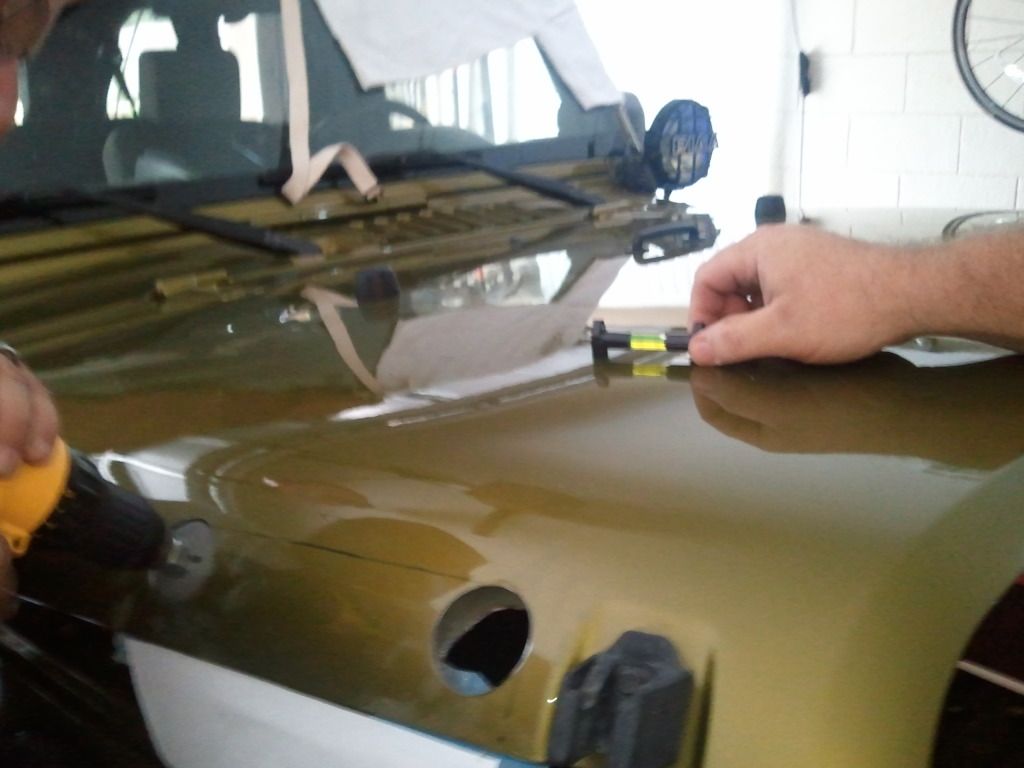 Step 10. Now peel back the template and place tape along the line you drew along the edge before you peeled it. This gives you a pattern to follow as you get out your cutting device. We chose what we had on hand - a dremel. Worked fine.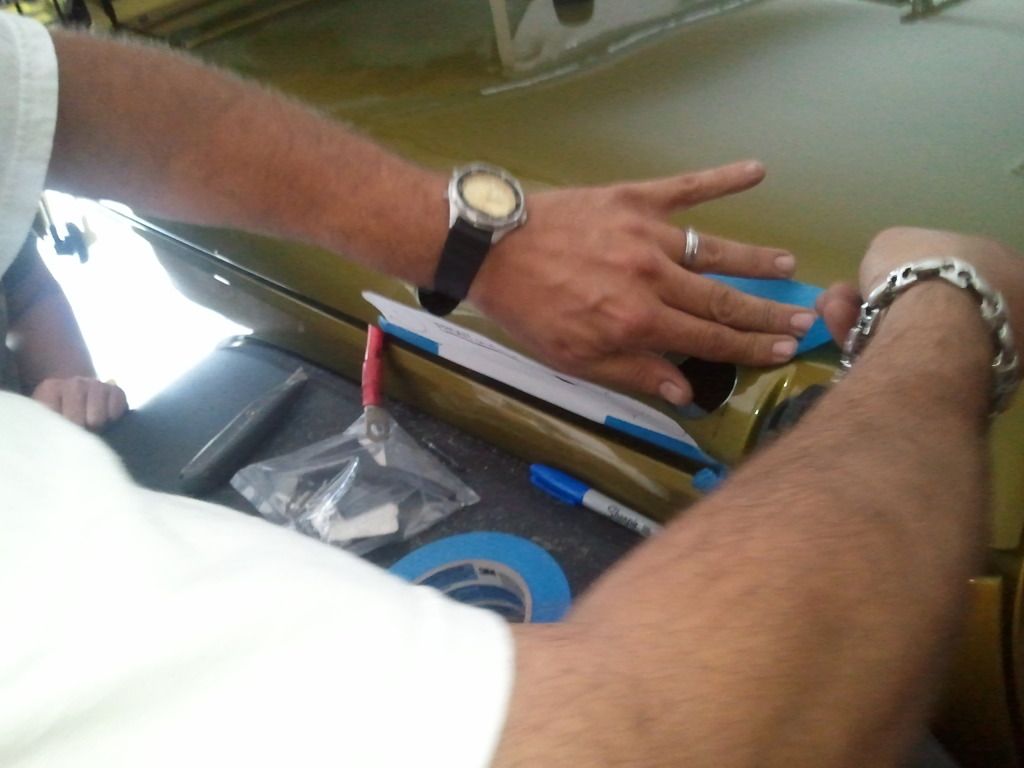 cont'd....