Well After watching a few Jeeps catch fire and getting tired of babysitting my tranny temp I decided to finally install the cooler. I bought a generic one about a year ago and never installed it. I got the kit for PSC and it will be nice to have when I add the second cooler for the hydro steering.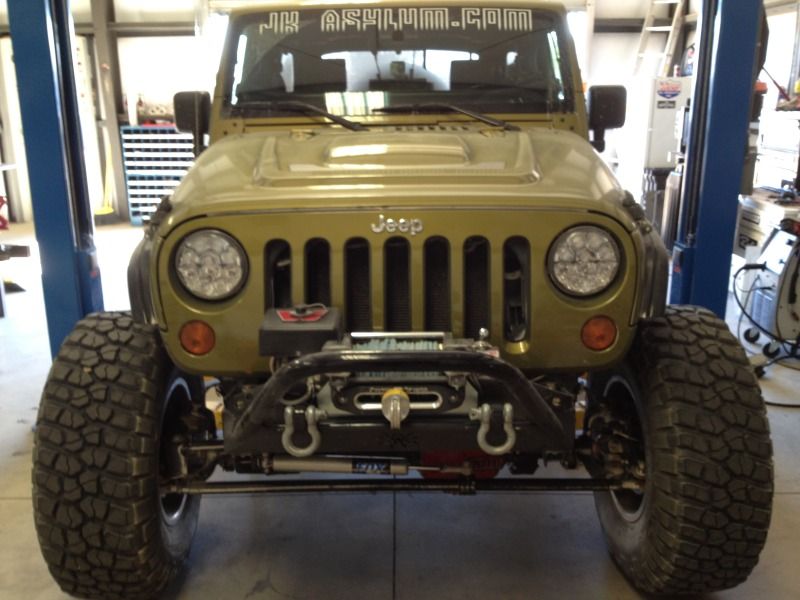 First step: Remove grill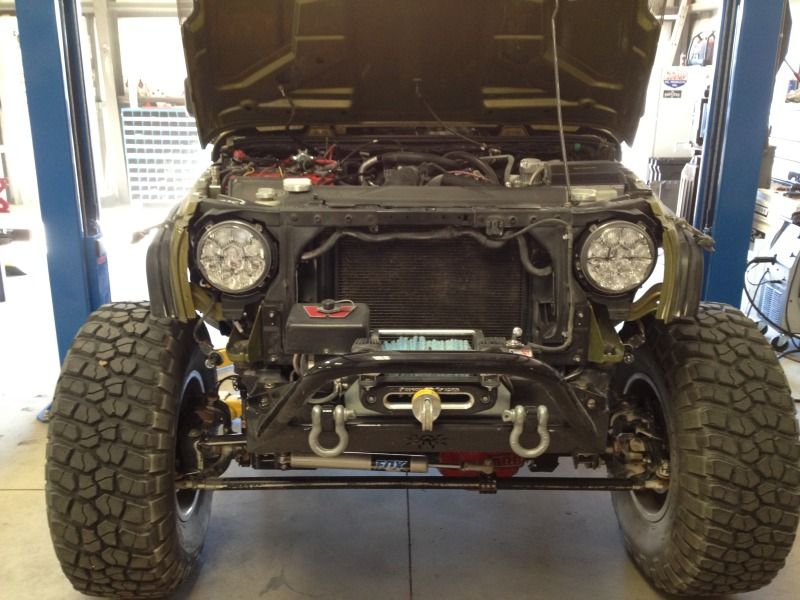 Step 2:
The install of the bracket is very straight forward. Its held in with some self tapping screws.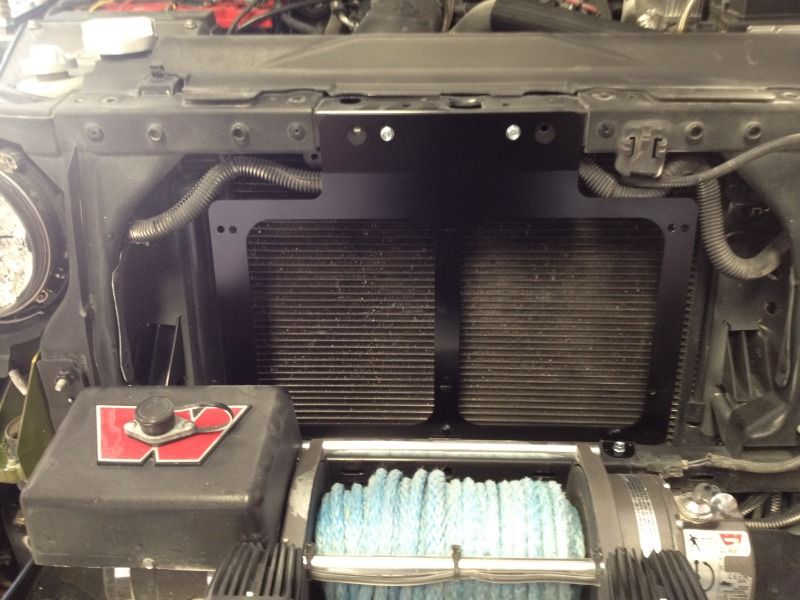 Step 3:
Now you can mount the cooler to the bracket using the supplied hardware.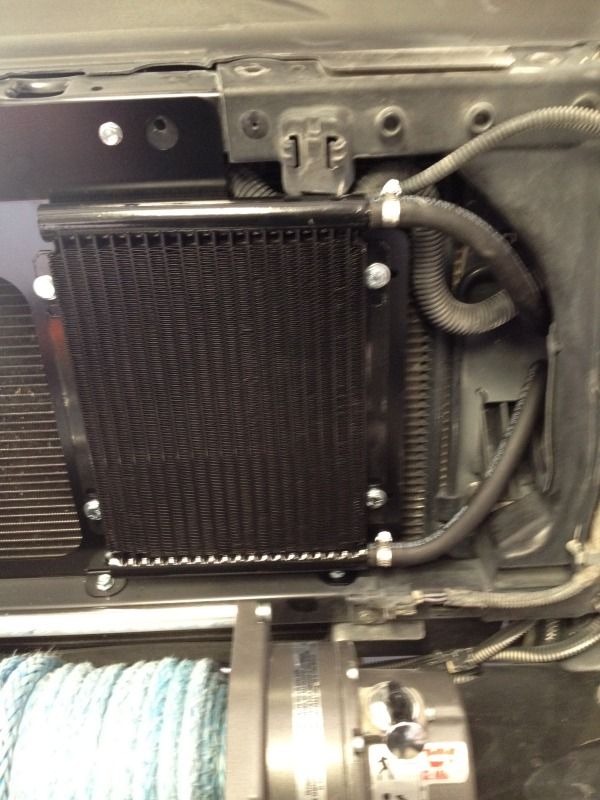 Choose the path you want to run your hoses.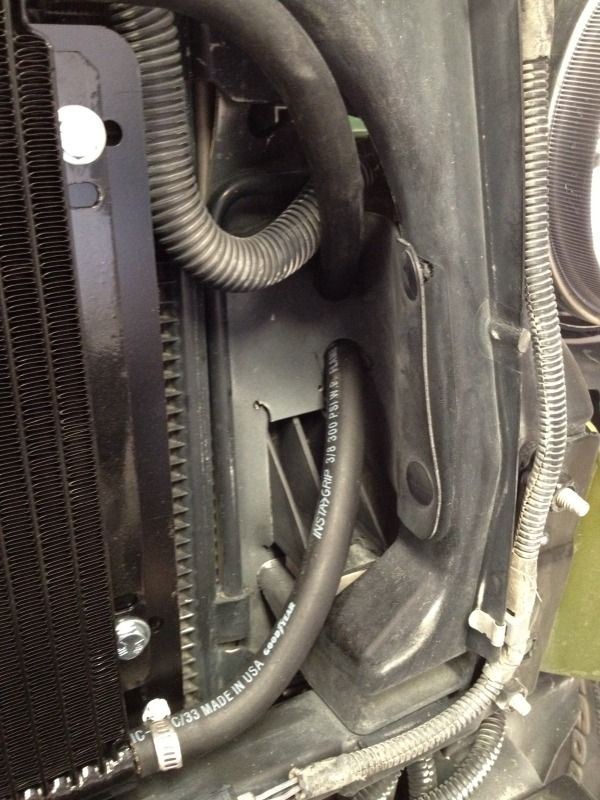 Step 4:
Then you want to cut the return line to the tranny and used the supplied barbed fittings to attach your new lines. Make sure you have the fliud entering the top of the cooler and let gravity pull it down and out the lower fitting.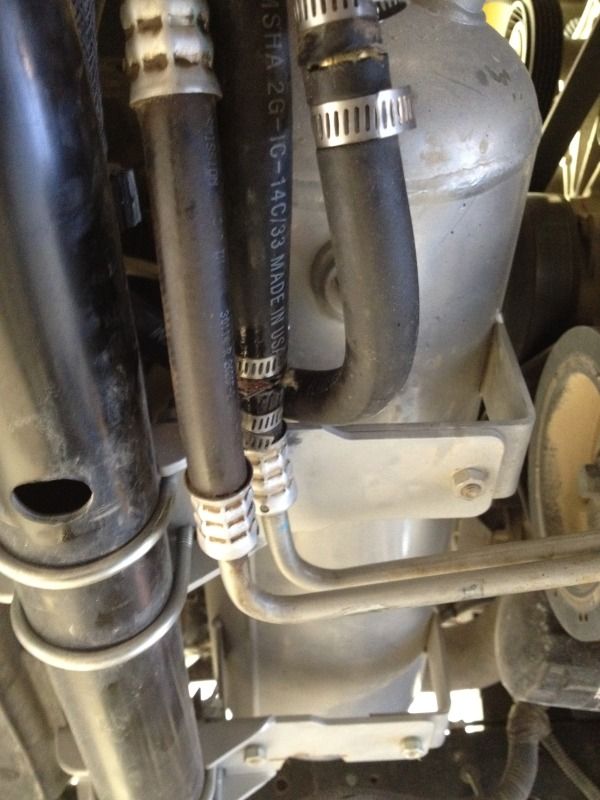 Step 5:
Start the Jeep and check for leaks. With this kit I had to add a full Quart of fluid to make up for the cooler and lines.
Here is a shot of the Jeep with the grill back on.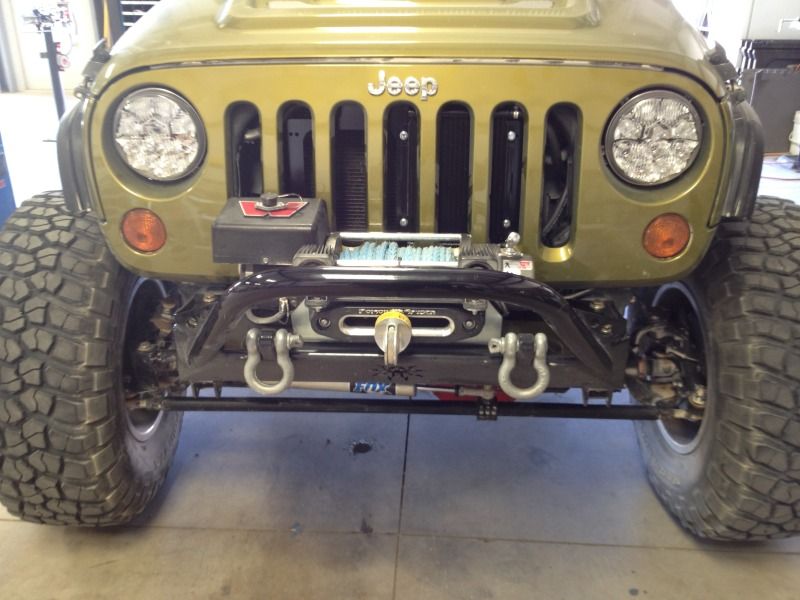 This is a super easy upgrade and if you have an automatic tranny you definitely need to add an auxilary cooler.